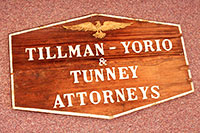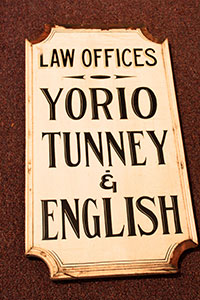 Yorio, Ferratella & Bowes started in 1972 in Painted Post after the flood of that year as Tillman, Yorio & Tunney. After two different office locations on Water Street, the firm moved to its present location in a new building especially designed as a law office on the corner of West High and Steuben Street in 1984.
Over the years a number of different lawyers have been partners, including Hon Myron Tillman (deceased), Supreme and Surrogate Court Judge; John Tunney, former Steuben County District Attorney; Jane Crawford, current administrative law judge in Charlotte, NC; and Philip Roche, presently Steuben County Public Defender.
The current makeup of the law firm consists of Attorneys Ronald A. Yorio, Christopher J. Ferratella, and Thomas M. Bowes; and four legal assistants.
Our practice includes real estate, wills & estates, criminal defense, matrimonial and family law, personal injury and municipal law.